Fadeyka
Capital:
Population:
Alignment:
Life and Society:
Fadeyka is a region of dense woodland located at the base of an imposing mountain range. It is home to many hot springs known for their "curative" mineral waters. Due to the geographic features, some families in the region claim elemental heritage: either earth, water or fire.
There are a few active volcanoes in the mountain range, though none have erupted in the past two decades. Earthquakes occur now and then. Fadeyka has the most seismic activity in Sclavini
The natives rarely take the spirits of the springs for granted and are careful to thank the spirits or leave small offerings for them. A few of the springs are home to hostile spirits that occasionally like to send boiling gases through them, cooking anyone inside. On occasion, a few of the springs have turned temporarily to acid.
There is a long standing legend of a particular spring that can cure any disease or disfiguration, including the ravages of old age. The nature of the guardian of the spring changes depending on the version of the story, but the most common guardians are either a dragon, three vicious hags, or a riddling nymph with great powers of illusion.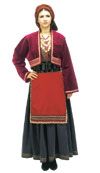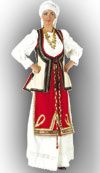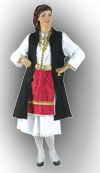 Religion:
Government:
Economy:
Imports:
Exports:
Currency:
Major Geographic Features:
Important Sites:
Kabasin
Population: 2,956
Power Center: Conventional
Alignment: True Neutral
Gold Piece Limit: 3,000; Ready Cash: 442,500
Humans: 2,837; Dwarves: 59; Elves: 29; Others: 31
Jolenich
Population: 4,109
Power Center: Conventional
Alignment: True Neutral
Gold Piece Limit: 3,000; Ready Cash: 615,000
Humans: 3,944; Dwarves: 82; Elves: 41; Others: 42
Tsasak
Population: 2,420
Power Center: Conventional
Alignment: True Neutral
Gold Piece Limit: 3,000; Ready Cash: 363,000
Humans: 1,911; Dwarves: 217; Elves: 121; Halflings: 72; Gnomes: 48; Half-Elves: 24; Half-Orcs: 24; Others: 3
Diplomatic Relations:
Current Events:
Character Creation Info:
Languages:
Regional Feats:
Regional Weapons:
Notes:
---
---
Done By -
Zyanya